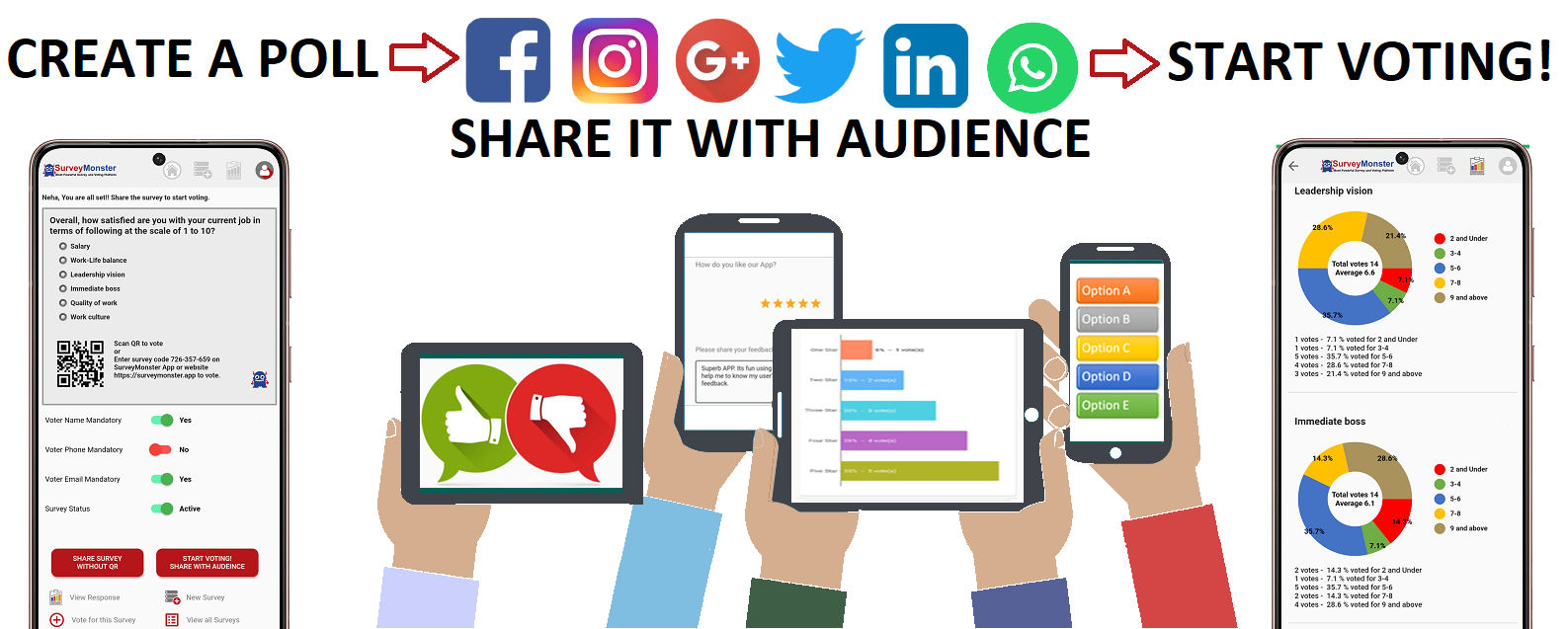 📝 Polls and Surveys maker. 🔗Share Survey and Poll on WhatsApp and social media. 📊 Start voting
Create free polls and surveys in seconds. Share your surveys and polls on WhatsApp, Facebook, Twitter, Telegram, Email, SMS, iMessage, forum, blog, post and more. SurveyMonster is a free poll and survey maker app. It offers variety of templates with advance features to create quick polls. This polling app is a right solution for creating poll on WhatsApp, quizzes, questionnaire, Social Voting App, Politics Poll, Casual voting, Audit Surveys and Customer Feedback Surveys.
Collect the opinion of the people from Surveys and Polls.
Listen the opinions of the people who matter most. Ask your audience's opinions, choices, feedback and ratings in three simple steps.

📝 CREATE A POLL
Create a questionnaire by adding a question and its answer options to vote. Set the different settings like allow single vote or multiple votes, share results with friends, Survey start and close date etc.

🔗 SHARE WITH YOUR AUDIENCE
Share your survey with your users on WhatsApp and social media at a click of button.

🏁 START VOTING!
Voters can easily vote by going to the link of the question and selecting an answer. Or simply by scanning the survey QR code.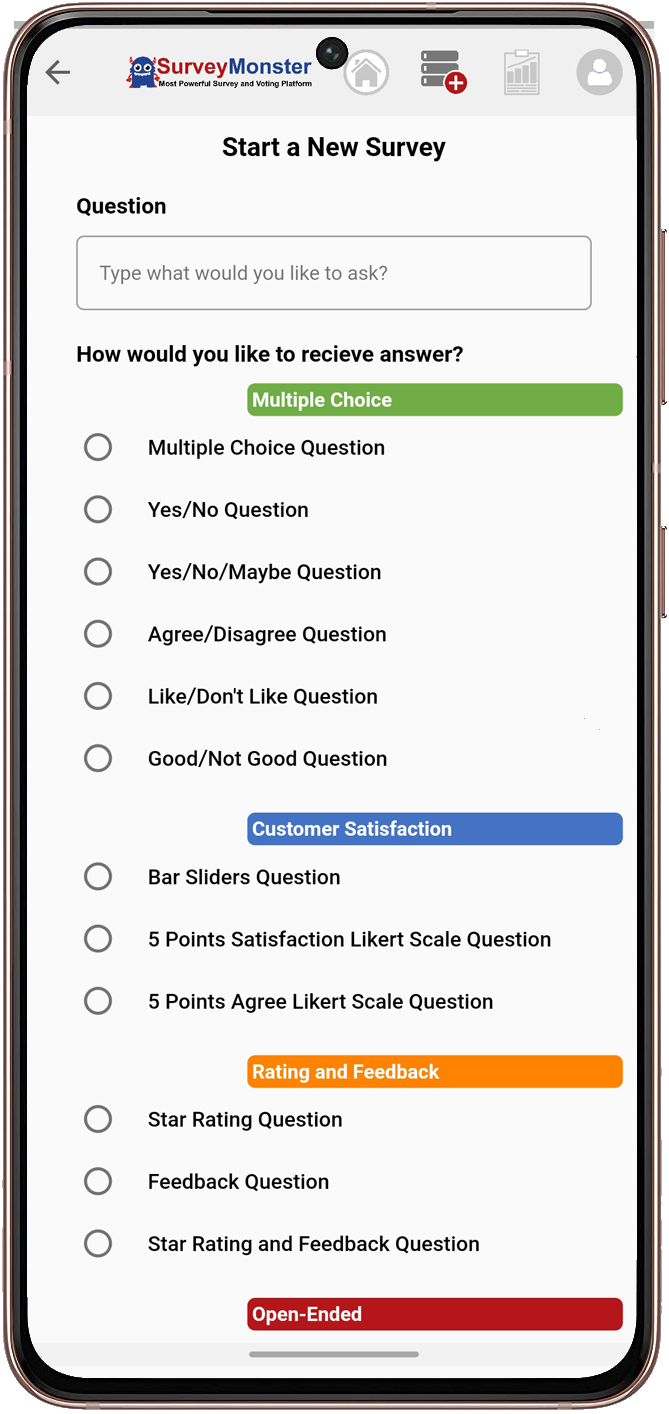 Variety of templates for every survey
Strong features makes it a powerful poll app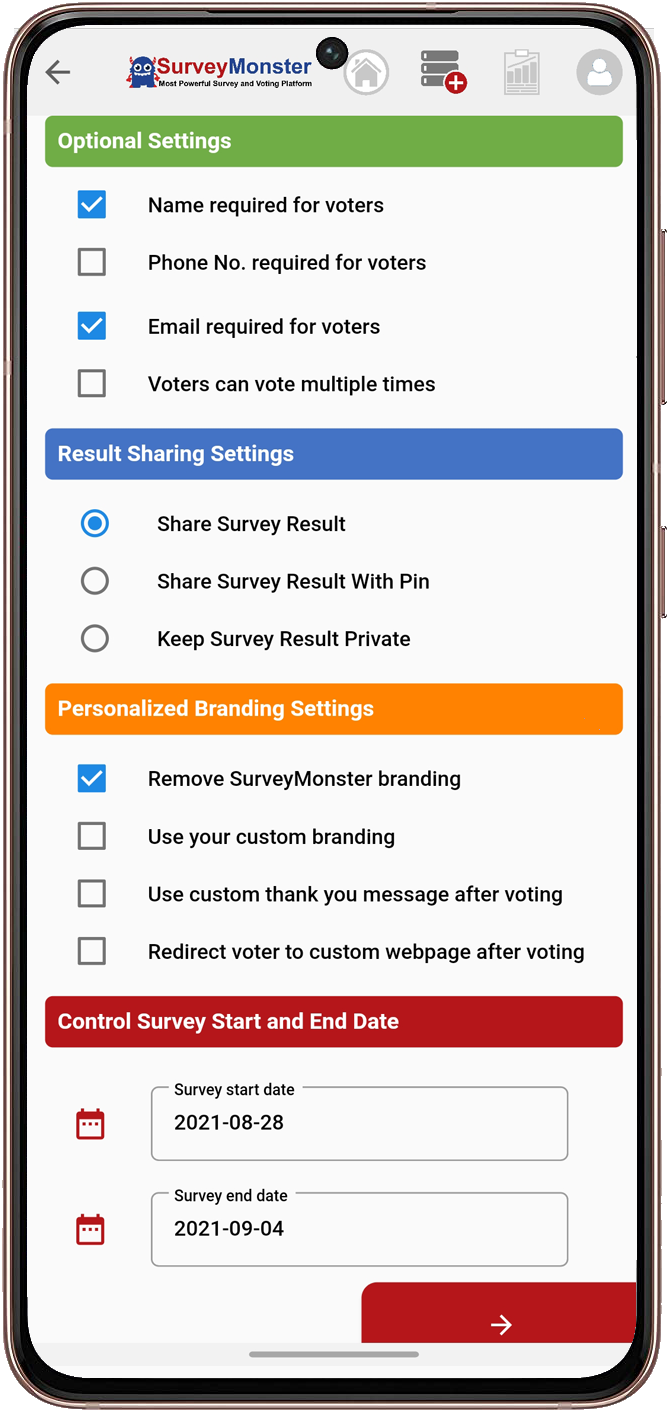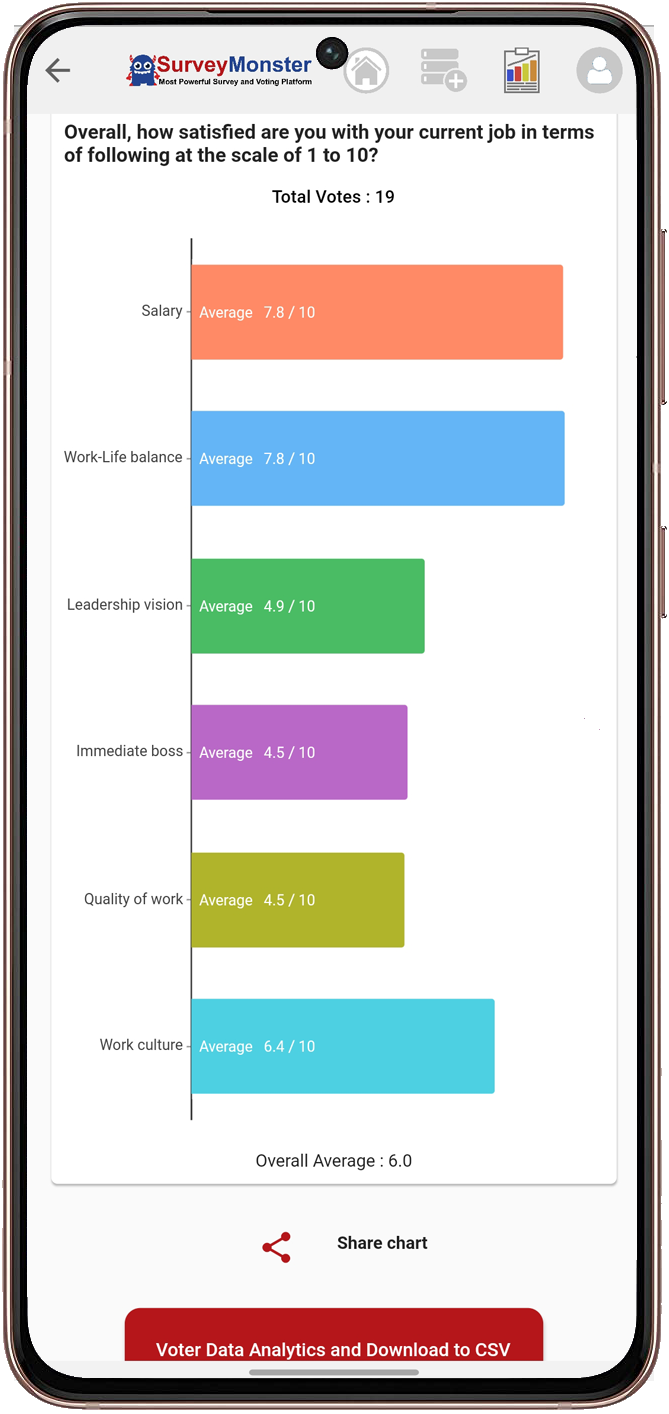 Data analytics, various charts and download to CSV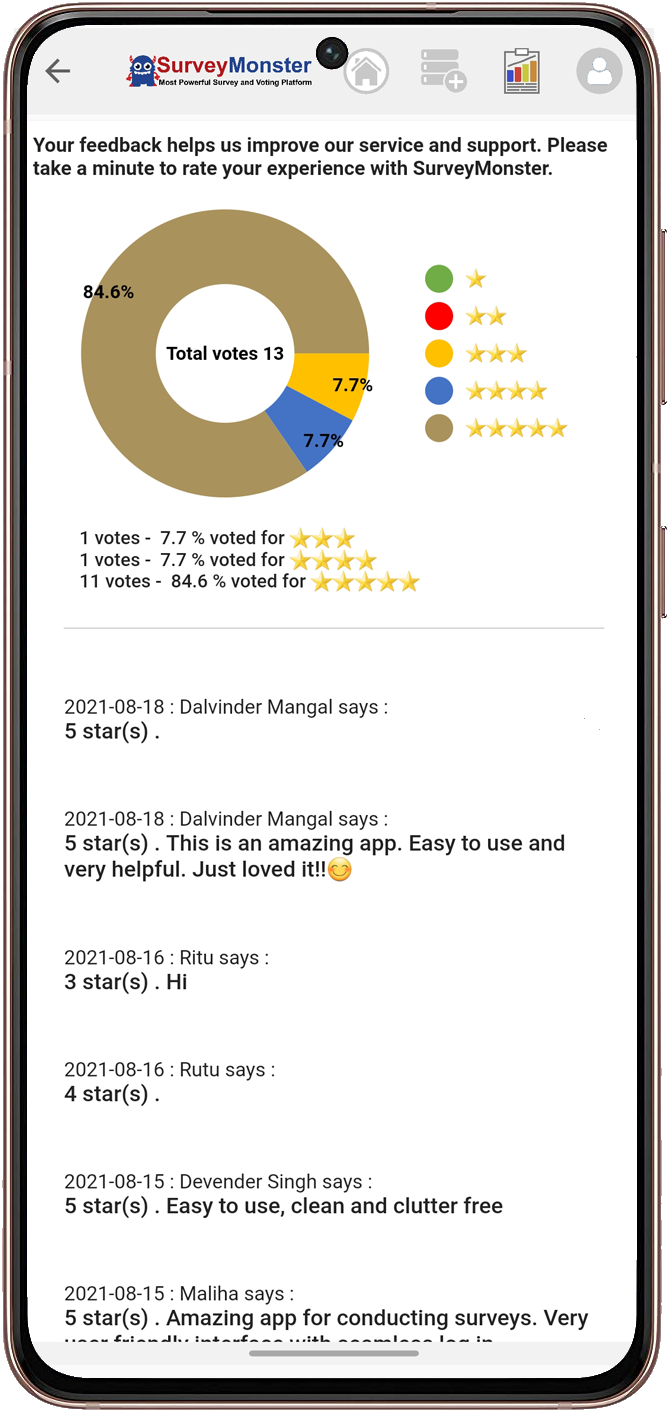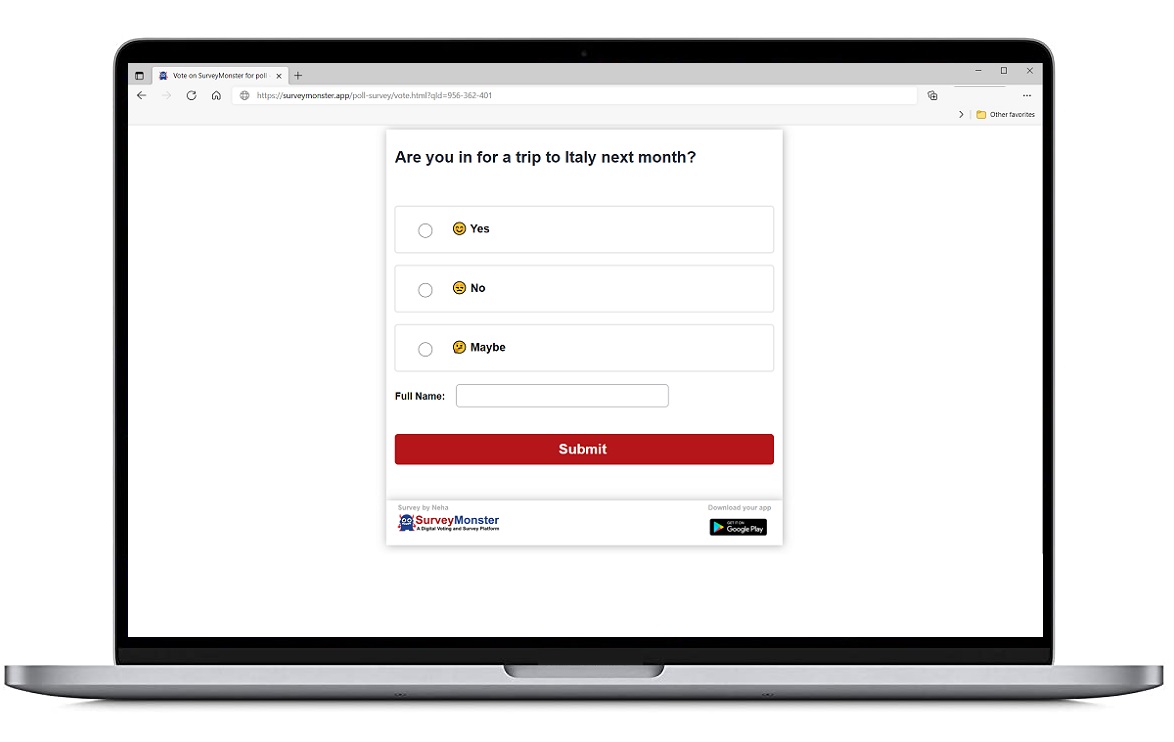 Platform independent. Vote from anywhere.
Share your surveys and polls on WhatsApp and more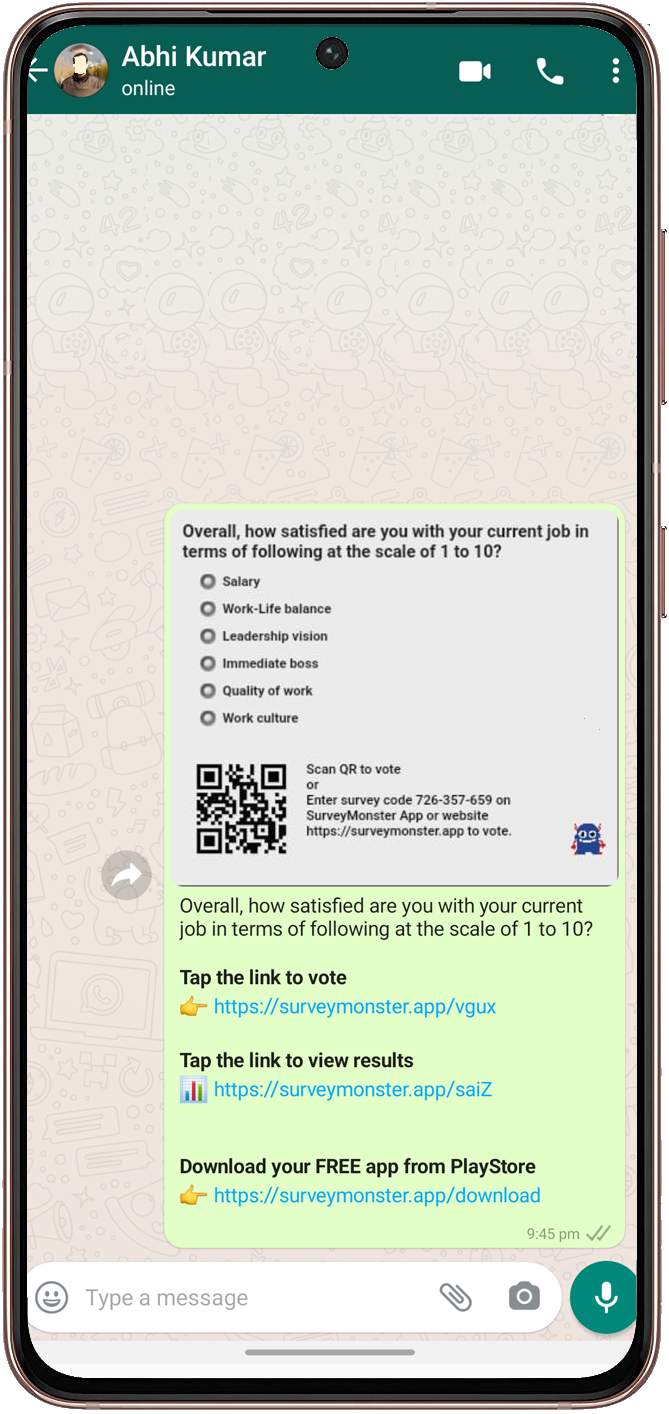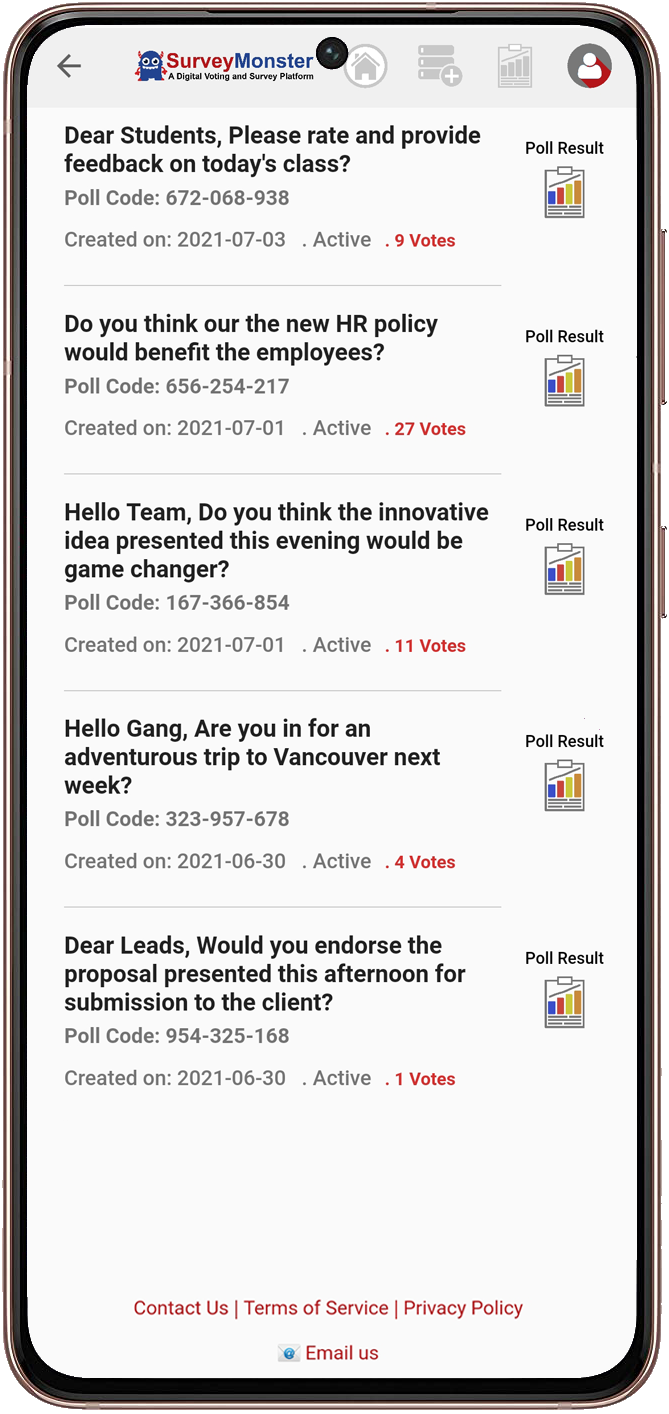 Personalise your polls with your own brand.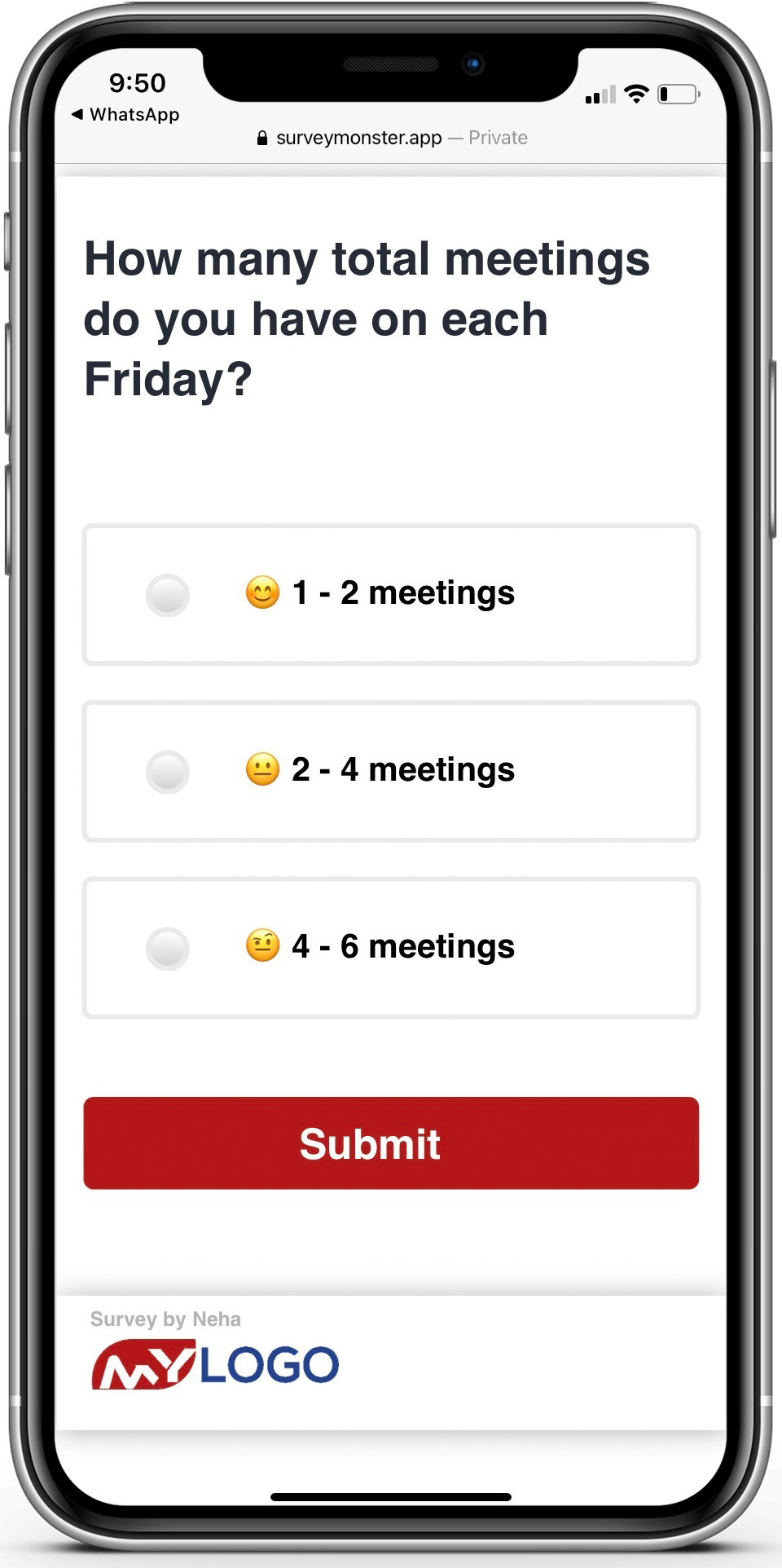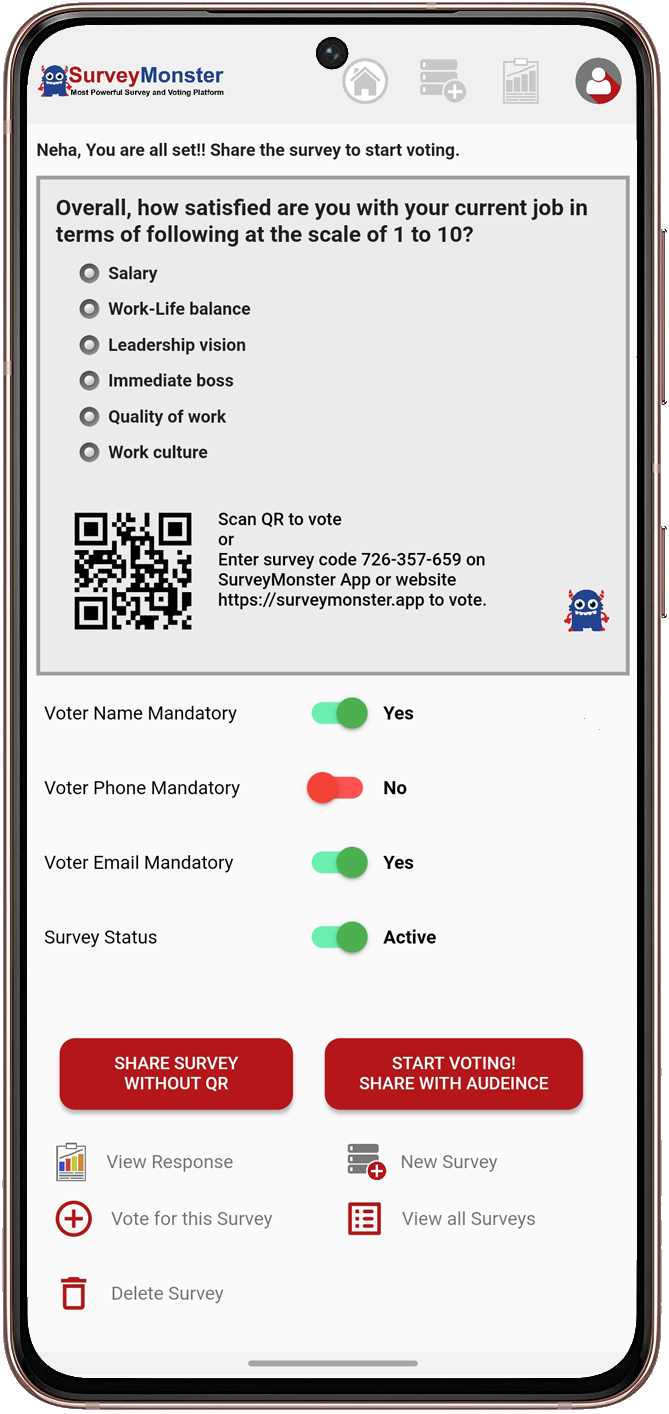 Control a Live-Survey. Active-Inactive and many more.
Survey
Monster
CUSTOMER
Says
Best surveys app in the market for polls. I am using it to get opinions from my colleagues and friends. It's the most quickiest way create a poll and to connect with my friends to get their feedback and choices on WhatsApp in no time.
My friends just love QR scan feature. It's not only make super easy to respond to any poll but also sharing the QR code. Voting graphs are instant. Infact it's so much fun seeing the response graph changing in real time as my friends are responding.
Amazing app in its class setting up surveys. You can use it for many stuff especially some education polls and survey and much more such as #Live polls showing resuls at no time. Very friendly app which makes the poll so easy and useful with lot of fun.
Publish polls and surveys in three simple steps